Wedding Spoon Flatware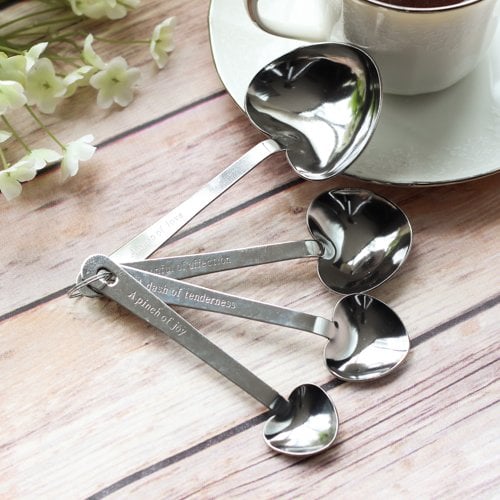 Heart Shaped Measuring Spoons
Quick View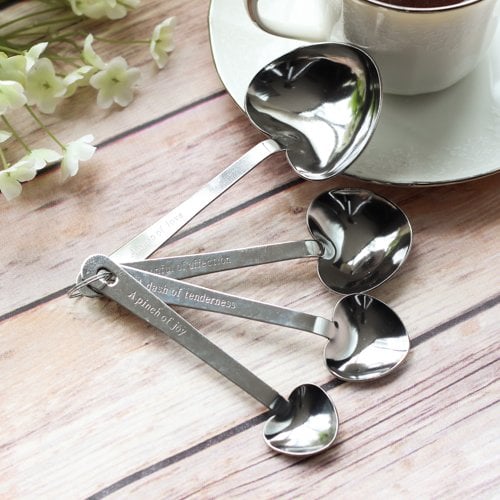 Heart Shaped Measuring Spoons
A charming favor idea for your wedding reception or bridal shower, this set of heart shaped measuring spoons is designed with the happy couple in mind. Four clever and romantic phrases (A heap of love, A spoonful of affection, A dash of tenderness, A pinch of joy) are engraved on the handle of each measuring spoon. The traditional measurements (1/4 teaspoon, 1/2 teaspoon, 1 teaspoon, 1 tablespoon) are engraved on the back side of the ...
View Product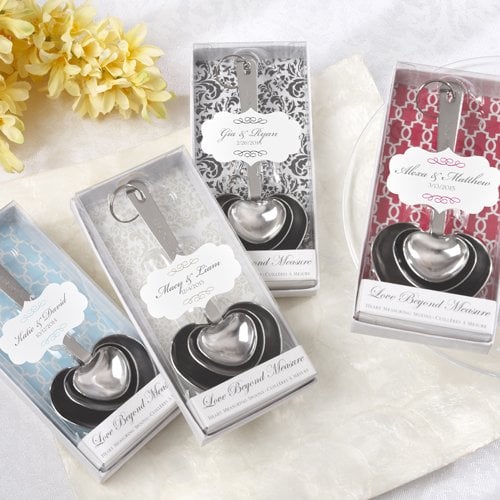 Personalized Heart Shaped Measuring Spoons
Quick View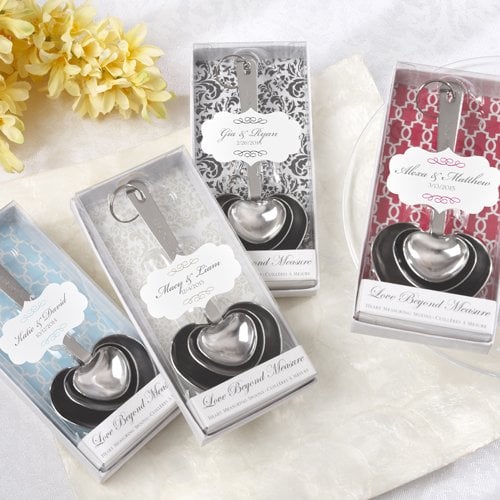 Personalized Heart Shaped Measuring Spoons
Love is hard to measure, but you can get close with these adorable heart-shaped measuring spoons! Perfect for any bridal shower or foodie wedding, this set of three measuring spoons comes engraved with cute little messages on each - the 1/2 teaspoon reads "a dash of kindness", the full teaspoon reads "a spoonful of laughter", and the tablespoon reads "a heap of love". Insert color option includes: double-sided ivory/black inserts. Each set of spoons comes ...
View Product