Wedding Themed Cookies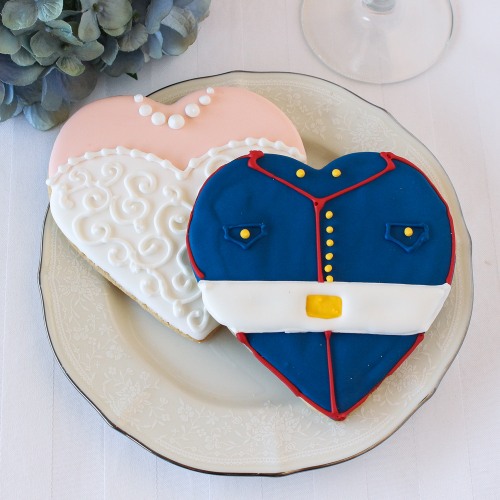 Personalized Wedding Themed Cookies
Quick View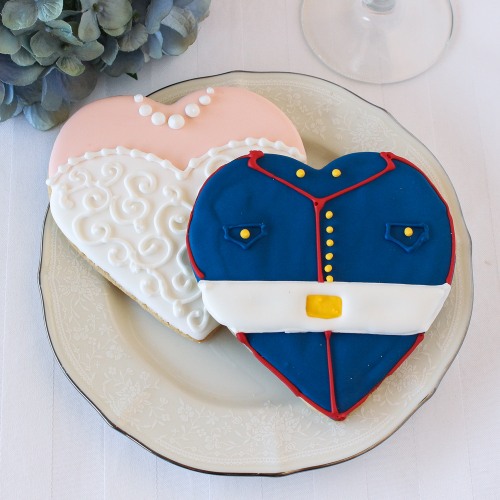 Personalized Wedding Themed Cookies
Your sweet wedding day deserves sweet treats like these personalized wedding themed cookies. These beautifully custom designed cookies are made from a classic butter cookie recipe with a touch of almond and are hand decorated with royal icing that dries into a sweet crunchy topping. Leave out for guests to enjoy at the event or package up and send home with guests for a memorable favor.
View Product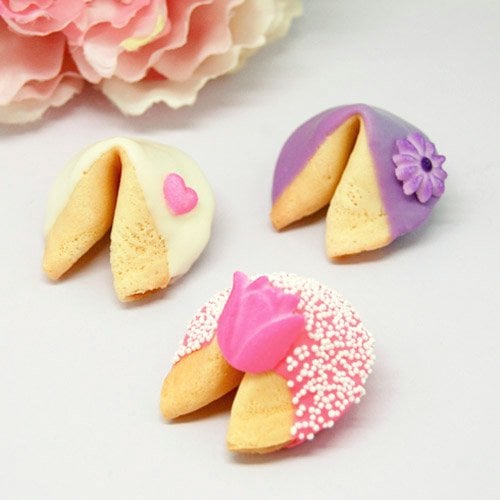 Custom Wedding Fortune Cookies
Quick View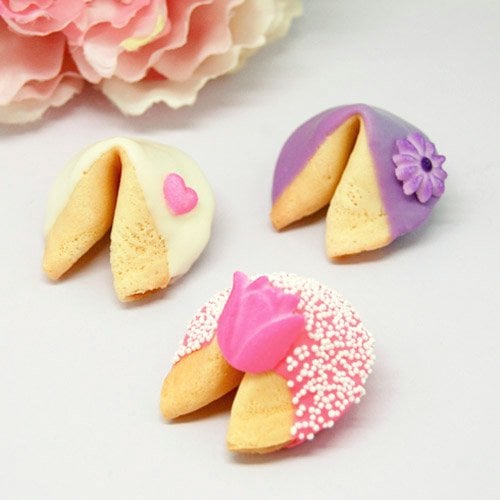 Custom Wedding Fortune Cookies
Our hottest party favor this season, these tastefully decorated fortune cookies are personalized for each event. Fortune cookies are not only delicious, but a fun and original idea for weddings. Hand them out to your guests as they depart for the evening or serve them as desserts your friends and family will be impressed by your creativity! Cookies are made from the finest ingredients and hand dipped in milk chocolate and decorated with tiny sprinkles ...
View Product