White Hand Fans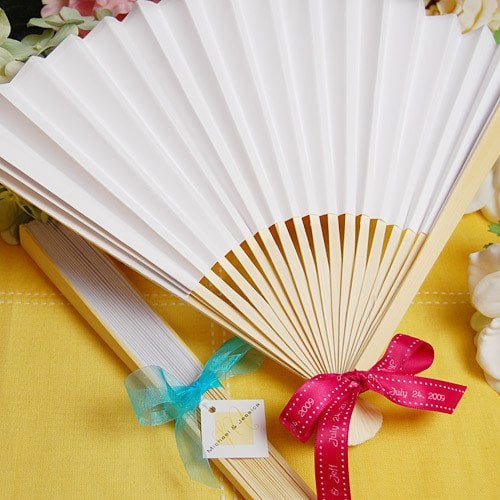 Quick View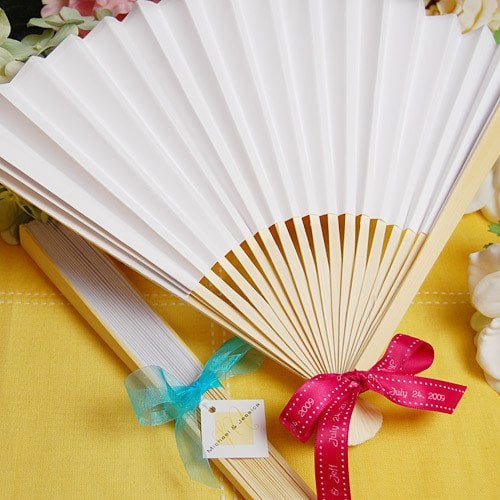 Asian Paper Hand Fans
A hand fan is a great giveaway at a summer wedding, or an outdoor party. As lovely as they are practical, these white paper fans will sure to be popular among guests. A great way to help your guests stay cool during the ceremony or outdoor reception. Set a fan on each chair for your guests to enjoy your thoughtfulness will be greatly appreciated. Our classic white paper hand fans have been featured by the ...
View Product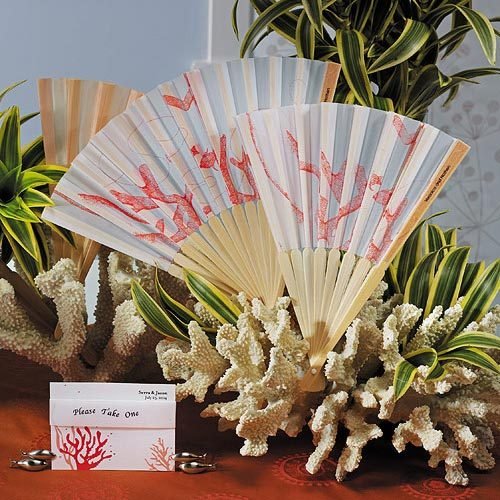 Quick View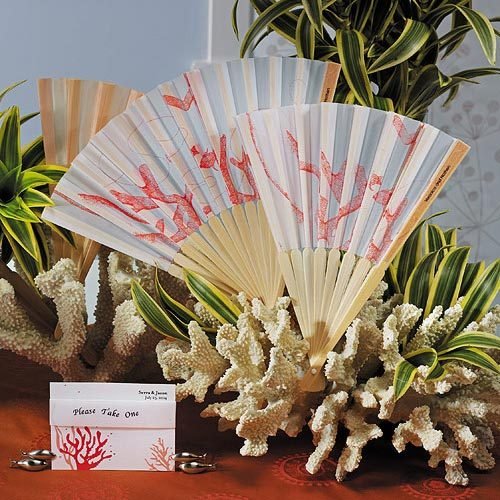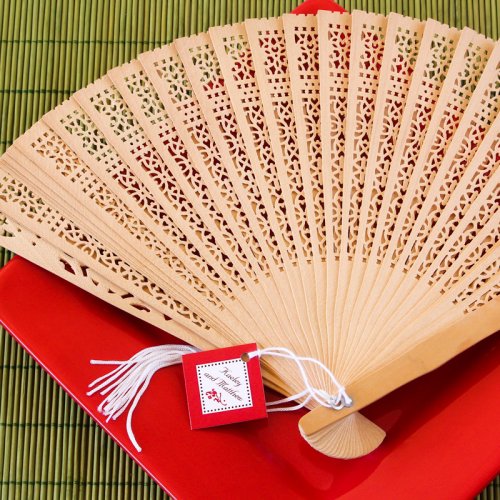 Quick View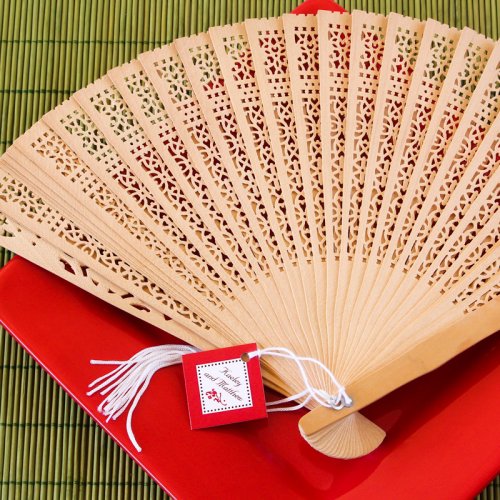 Asian Sandalwood Fans
A beautiful sandalwood Asian fan is the perfect accessory for outdoor or summer weddings. These natural wood hand fans are beautifully carved with an intricate design and ideal for cooling off under the sun or away from the dance floor. The fans will make lovely and practical keepsakes. Each is adorned with a white tassel.
View Product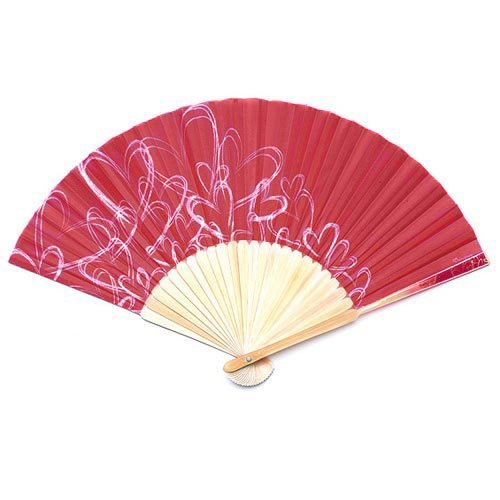 Quick View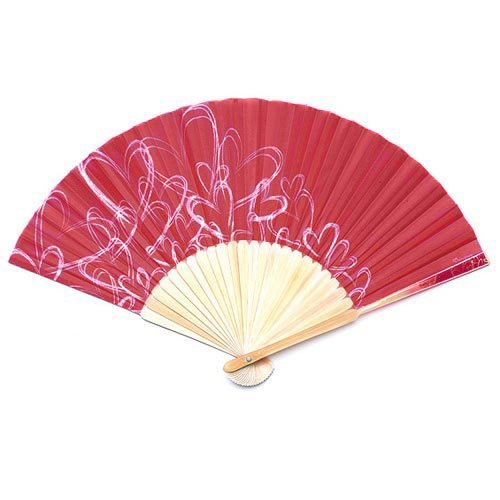 Contemporary Hearts Fans
Your summer romance should leave you blushing beneath your beloved's gaze not flushing beneath the sun's hot rays! Keep everyone at your spring or summer wedding comfortably cool with these contemporary hearts hand fans. Whimsical white hearts set against a vibrant pink background give the classic look of love a modern twist. Each silk hand fan features a sturdy bamboo rib and measures 9" in length when closed.
View Product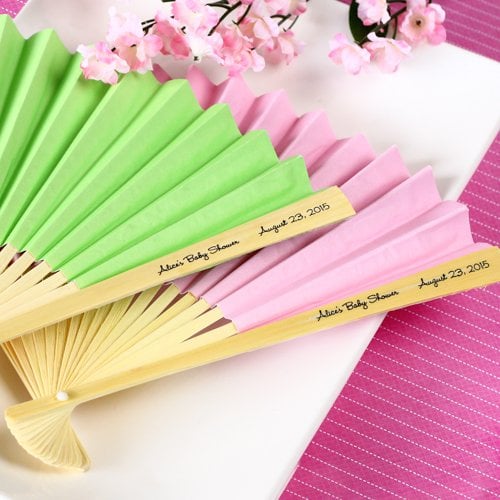 Personalized Baby Shower Paper Hand Fans
Quick View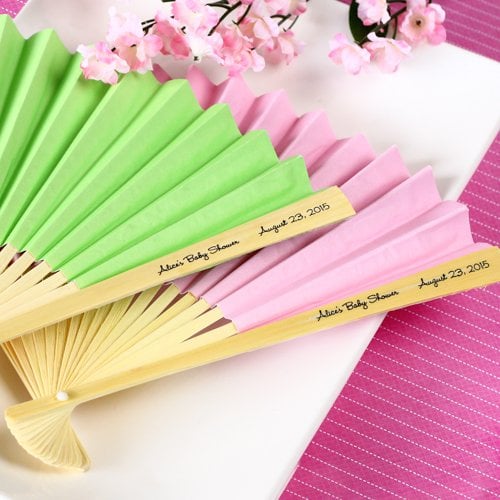 Personalized Baby Shower Paper Hand Fans
These personalized paper hand fans add easy style to any baby shower theme! With options to customize the fan color, print color and font, matched with your special messaging, this fan favor, will quickly become a fan favorite! Fan these out throughout the shower for added decoration or bundle up in a basket for guests to take home after the party. Each fan is constructed in heavy paper with natural bamboo ribbing. One side panel ...
View Product