White Rhinestone Wedding Supplies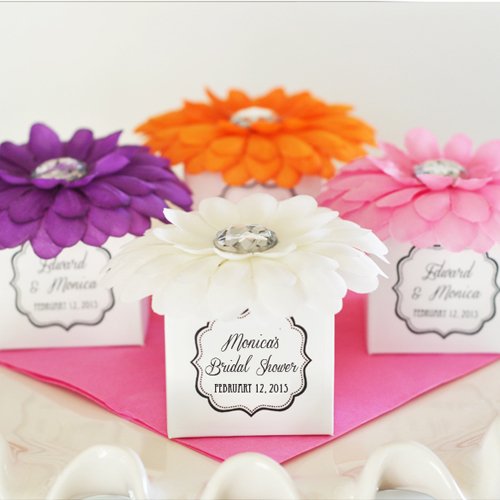 Personalized Bridal Rhinestone Flower Favor Boxes
Quick View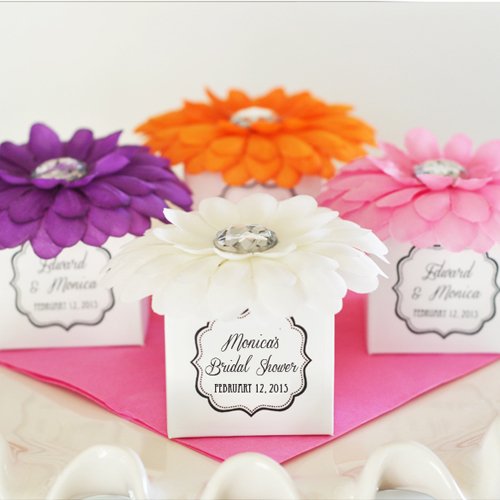 Personalized Bridal Rhinestone Flower Favor Boxes
Product Specs Dimensions: 2"L x 2"W x 2"H Contents: 12 per set Minimum order: 2 sets Product packaging: packed flat, labels arrive separately Some assembly required Product Description Add extra sweetness to your bridal shower with these eye-catching flower favor boxes! These adorable favor boxes topped with a bright flower magically turn your shower into a colorful garden. Each white favor box comes with a self-sticking fabric daisy with a shiny, clear rhinestone center. Personalize ...
View Product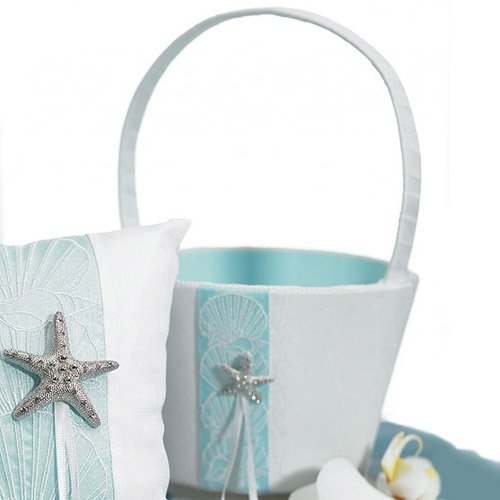 Seaside Allure Flower Girl Basket
Quick View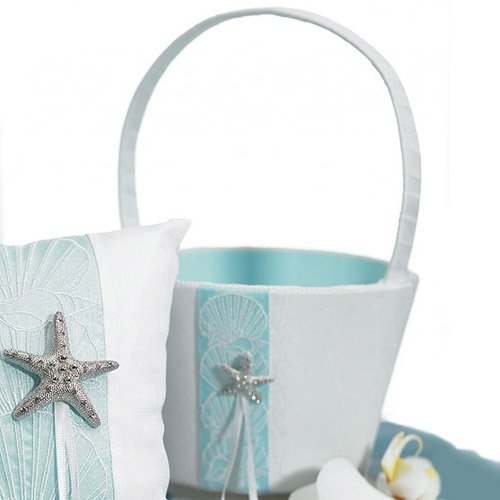 Seaside Allure Flower Girl Basket
Product Specs 4"H, 5" diameter Product Description Like an ocean breeze, this seaside allure flower girl basket is a refreshing take on a traditional basket and just the thing for your beach-themed wedding or destination wedding. Each crisp, white basket is adorned with an aquamarine band of fabric embroidered with white seashells. A glittering silver starfish with rhinestone detailing tops it off for a spectacular look. Comes complete with a ribbon-wrapped handle. Matching ring bearer ...
View Product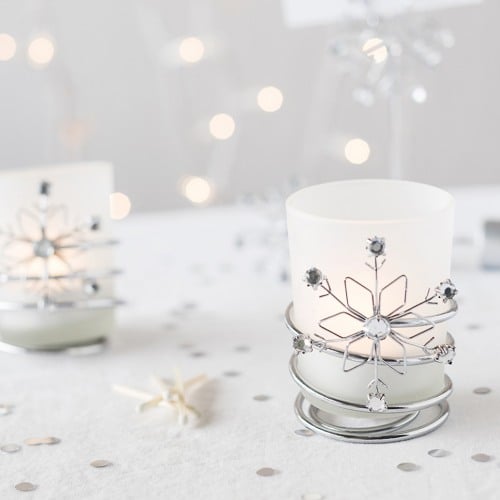 Jeweled Snowflake Votive Holders
Quick View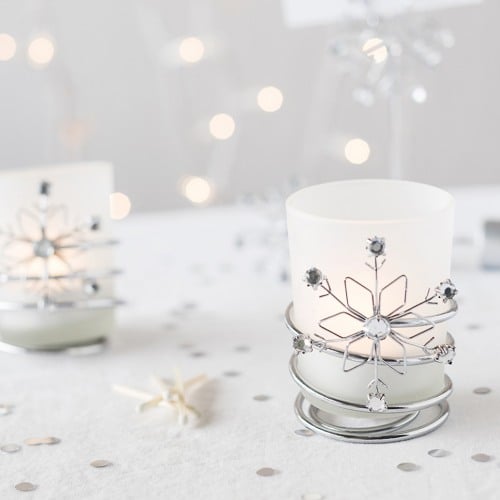 Jeweled Snowflake Votive Holders
Product Specs Dimensions: 2.75"H, 2" diameter Materials: wire, metal, glass, tea light candle Product Packaging: individually packaged in white gift box Minimum Order: 4 Tea ligth candle included Product Description Dress up table settings with these dazzling votive candle holders. A wired winter snowflake design adorned with sparkling rhinestones decorates the front of this metal-based votive holder. Perfect for decorating a winter wedding or rehearsal dinner. Votives also make great party ...
View Product