Wild Safari Party Supplies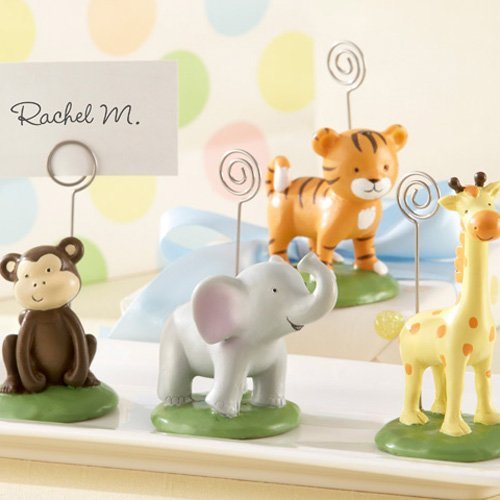 Mini Jungle Animal Place Card Holders
Quick View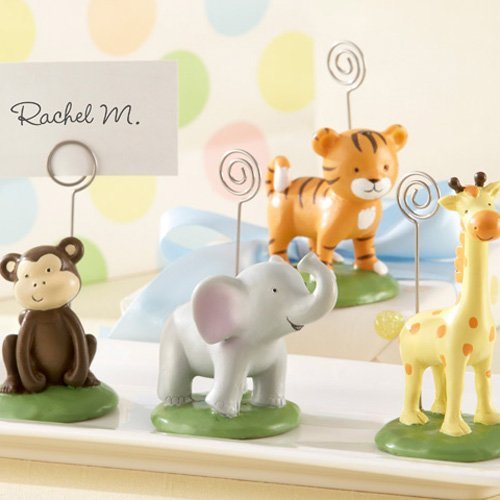 Mini Jungle Animal Place Card Holders
Product Specs Dimensions: 3.5"H, 1.5" diameter (giraffe); 3"H, 1.5" diameter (monkey) sizes vary Quantity: 4 per set Contents: one each of the following animals: monkey, tiger, elephant, giraffe Place cards not included Product Description Take a walk on the wild side with these mini jungle animal place card holders. Each set includes 4 baby jungle animals: monkey, elephant, giraffe, and tiger. Sizes vary; place card holder measures 3"H. Place cards not included. Our coordinating baby ...
View Product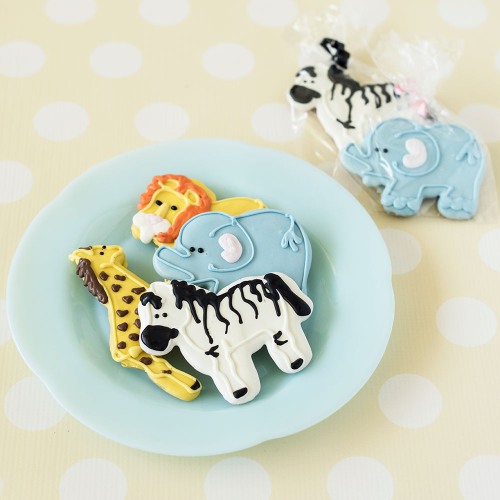 Quick View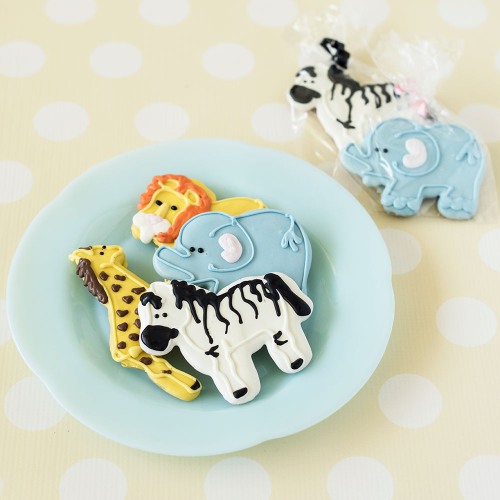 Jungle Animal Cookies
Product Specs Dimensions: approx. 4"W x 4"H Quantity: 4 assorted per set Minimum Order: 3 sets of 4 Product Packaging: clear bag with matching ribbon Note Please note that this item can only be shipped via 1-Day Shipping for delivery dates between May 1st and September 30th, and 2-Day Shipping the rest of the year. Please note Tuesday deliveries will only be accepted with 1-Day Shipping service. Please select the $15 cooler fee for all ...
View Product