Wrapped Corporate Party Favors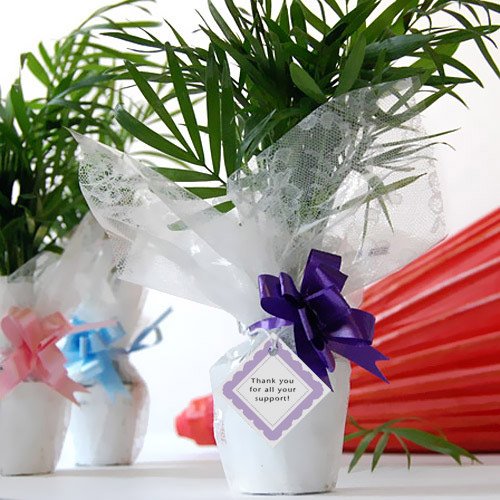 Quick View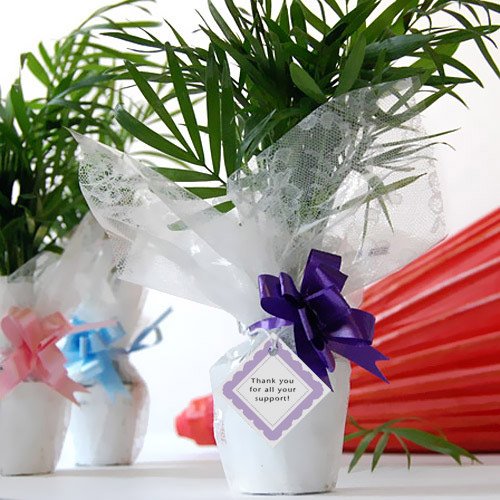 Mini Palm Plant Favors
Product Specs Dimensions: 6-8"H, 1.5" diameter Minimum Order: 6 Product Packaging: cellophane, ribbon Note Please select 1-Day, 2-Day, or 3-Day Shipping to ensure proper condition of this item upon delivery. We are unable to ship this item overseas due to export regulations. Product Description Palm fronds gently blowing in the breeze, a fruity drink at your side you must be in heaven! With these mini palm plant favors, there's no need to fly to an ...
View Product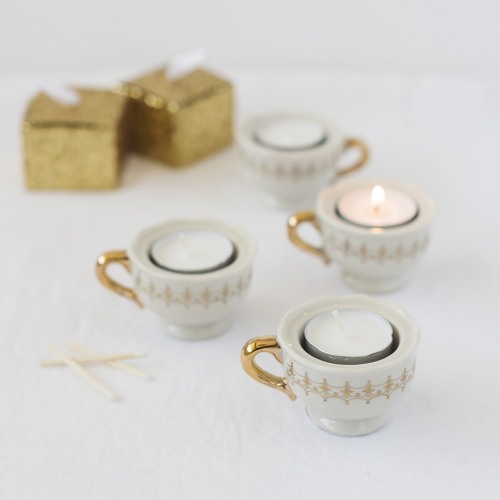 Mini Teacup Tealight Holder
Quick View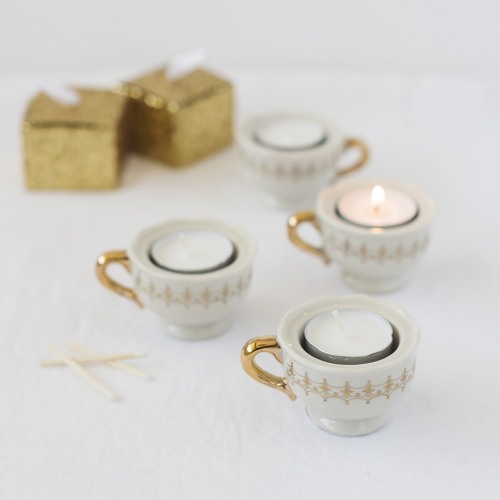 Mini Teacup Tealight Holder
Product Specs Tea light dimensions: 2"H, 3.25" diameter Silver tea light gift box: 3.25"L x 3.25"W x 2"H Gold tea light (4 tea lights/box) box dimensions: 5.25"L x 5.37"W x 2"H Gold tea light quantity: 4 per set Minimum Order: 8 (silver); 2 sets (gold) Tea light candle included Note - Silver is sold in pieces and gold is sold in a set of 4. - Gold does not include a saucer. Product Description Teas, ...
View Product