Wrapped Jars Party Favors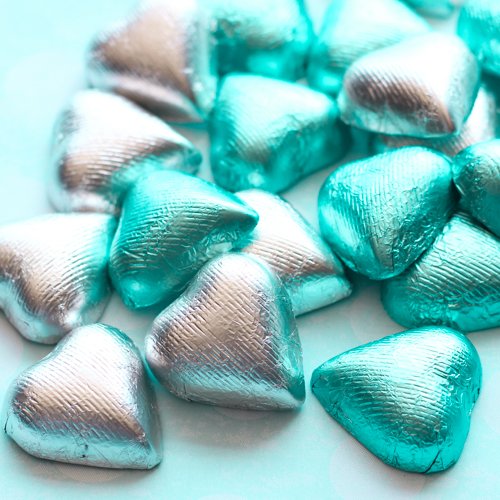 Metallic Foil Wrapped Hearts
Quick View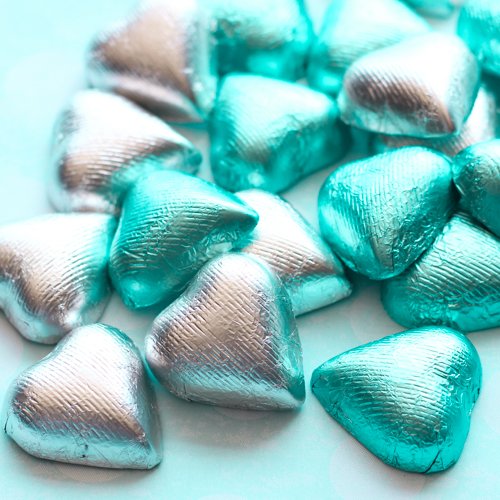 Metallic Foil Wrapped Hearts
Metallic foil wrapped hearts are a delicious accessory for any love-filled event or celebration. There is nothing sweeter than a chocolate heart treat to celebrate a special occasion. These pretty candies look divine when placed in a pretty jar or bowl. They add a great pop of color and serve as a fantastic sweet treat for guests!
View Product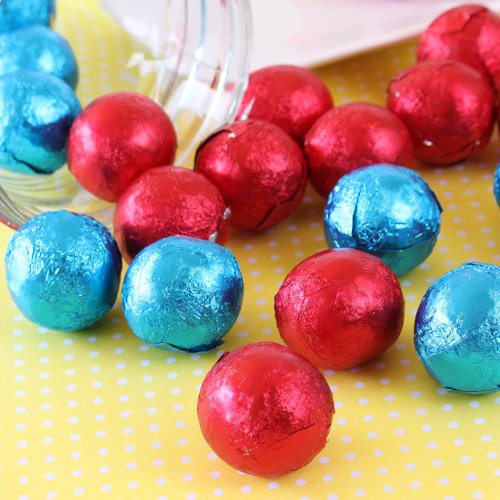 Foil Wrapped Chocolate Balls
Quick View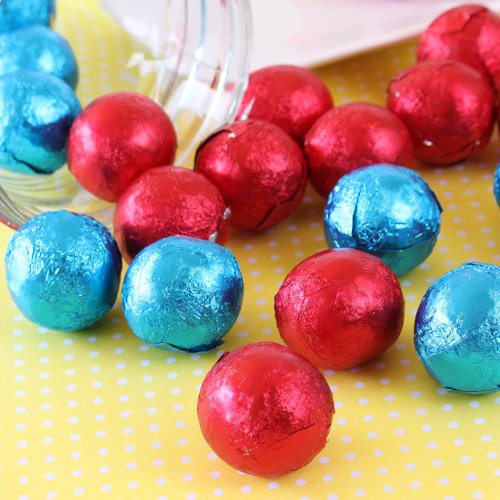 Foil Wrapped Chocolate Balls
If you're looking to add a touch of class to your birthday party, then foil wrapped chocolate balls is the ticket. Gorgeously finished in elegant colored foil, these tasty delights are beautiful when showcased in a decorative vase or jar. The best part? Guests will love reaching for one - or two, or three - during your event for a little chocolate pick me up!
View Product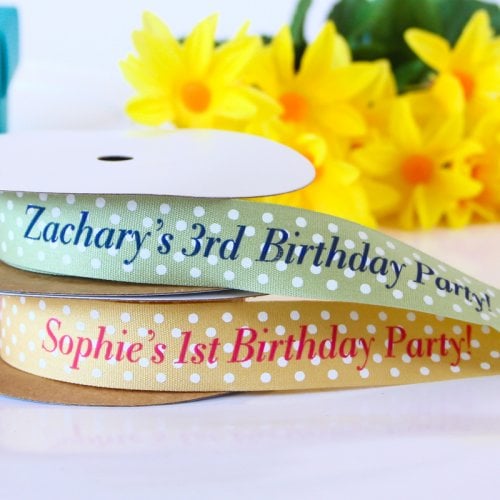 Personalized Polka Dots Ribbon
Quick View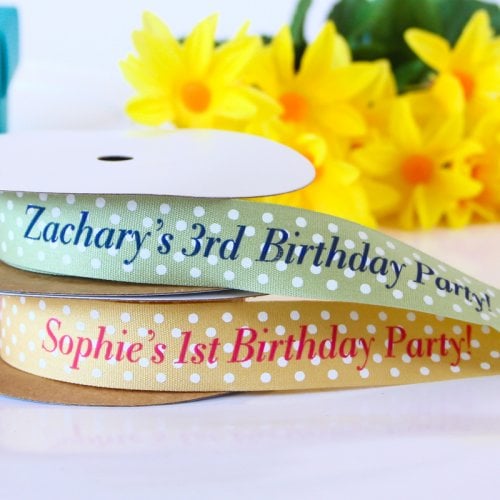 Personalized Polka Dots Ribbon
The preppy look of polka dots is hip and fresh and our personalized polka dots ribbon is a favorite for decorating favors, wrapping gifts and adding a personal touch to a jar of homemade sweets. Show them the care and detail that goes into your gifts, inside and out. Perfect for summer birthday parties.
View Product