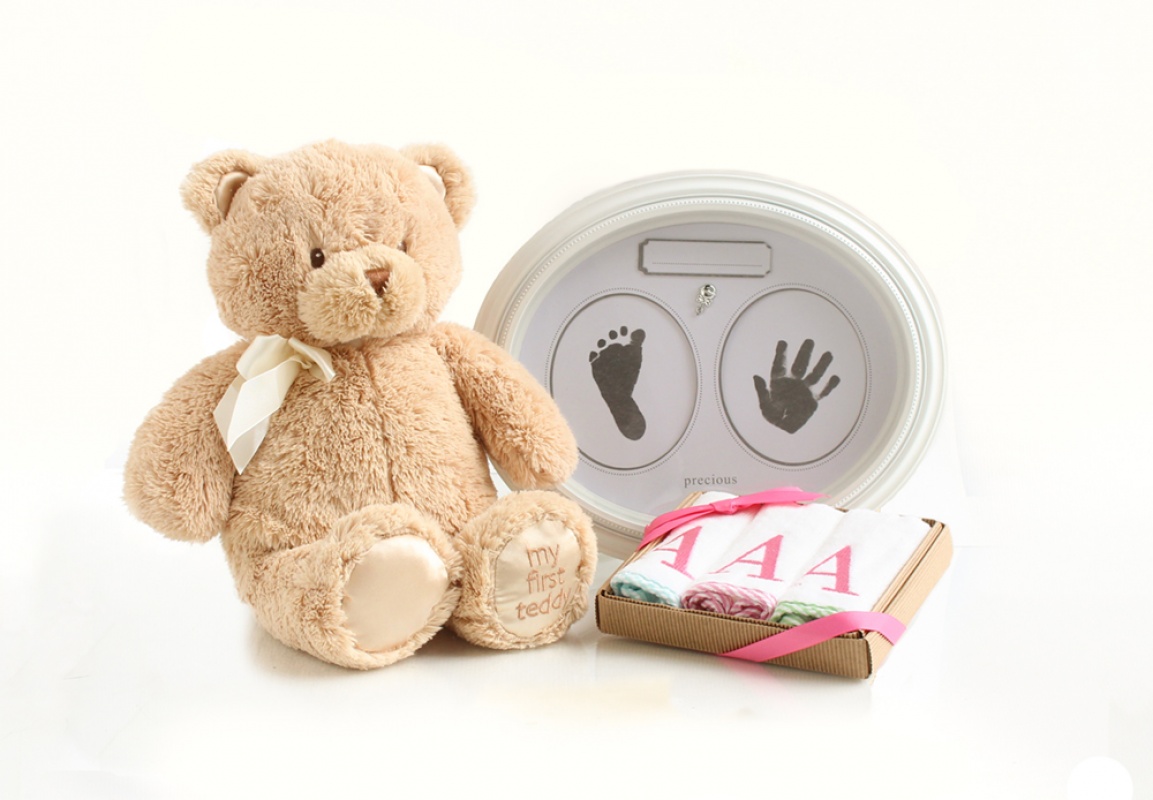 Baby shower gifts are the perfect way to help the mommy and daddy-to-be get ready for the arrival of their little one. From baby essentials like diapers to fun items like personalized beanies, there are so many ways to make baby feel welcome and help mom and dad be rightfully prepared. But are you in need of some advice, ideas, and etiquette on baby shower gifts? We're here to help. We took a look at some of your top asked questions and have jotted down the answers to help you shop for the best baby shower gifts out there.
What are baby shower gifts? What is a baby shower gift registry?
Baby Shower gifts can be any item intended for use by baby or the parents-to-be. From practical gifts such as diapers or pacifiers, to keepsake and sentimental items such as photo frames or stuffed animals, there are plenty of baby shower gifts to choose from. Often, parents create a baby shower gift registry, which is an online source for baby shower guests to see exactly what the parents-to-be are hoping for. A baby shower registry shows images of each gift, and also gives you the option to buy online. If bought off the registry, it will be listed that the item has been purchased, helping to limit duplicate gifts.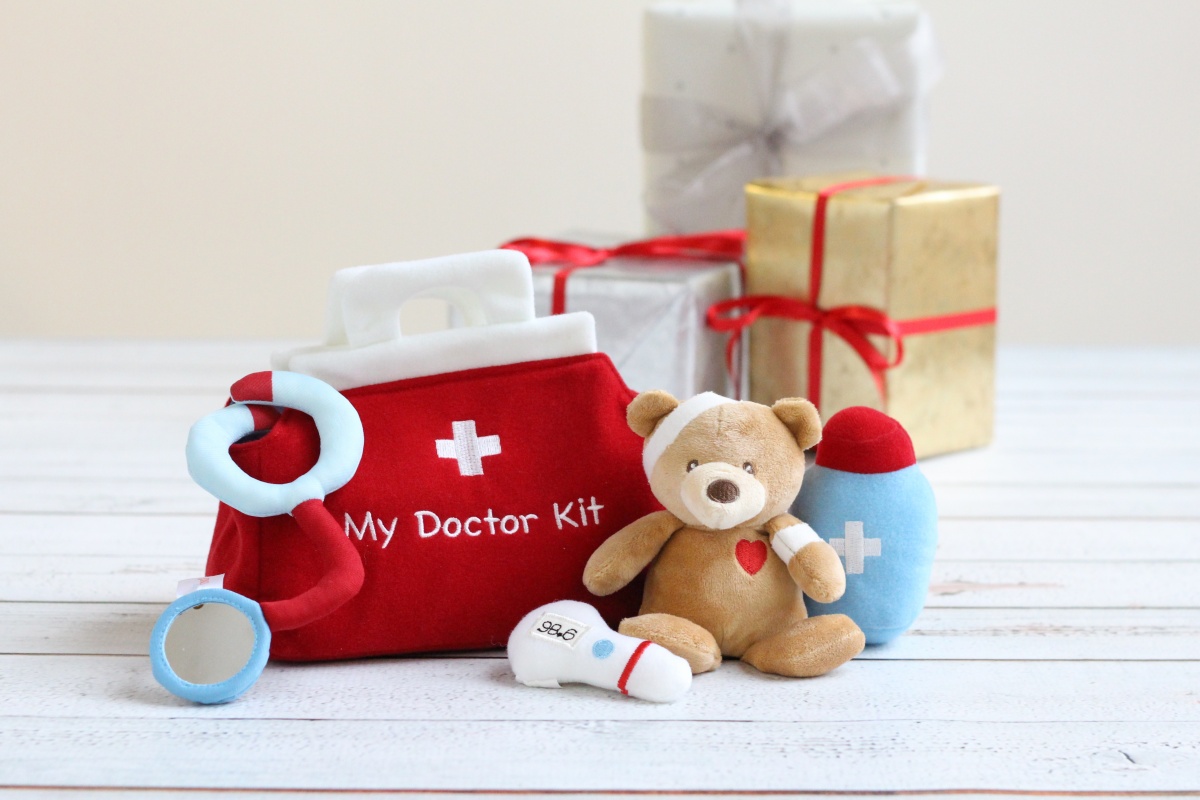 What are common baby shower gifts? What are unique baby shower gifts?
When choosing baby shower gifts, keep in mind that each set of parents taste will differ. Analyze what the parents are interested in. Are they practical? Fashionable? Eco-friendly? No matter what their interests may be, there is a gift that's right for the family. As far as common or popular baby shower gifts, we find the list consists of diapers, clothing, wash clothes and other bath time necessities, as well as bottles, a stroller or a high chair. While these all seem like essentials, don't feel bad about sticking to a budget. If you can't afford to buy a big ticket item like a car seat, that's okay — any gift is surely appreciated. If you're looking for unique, budget-friendly items, we have a few favorites in mind including personalized robes and "dress up" layette gift sets, and a baby quote keeper.
What about baby shower gifts for unknown gender?
Even if the gender of the baby is unknown, there are still loads of baby shower gifts to give. First off, consider practical items without gender specific decorations. This includes bottles, blankets, pacifiers, socks, diapers, photo frames, diaper cakes, bath time essentials like shampoo and lotion, and more. And remember, when it comes to baby items, there are many more colors than pink and blue. Light green, mint, yellow, and grey, for example, all make perfect colors for gender neutral items.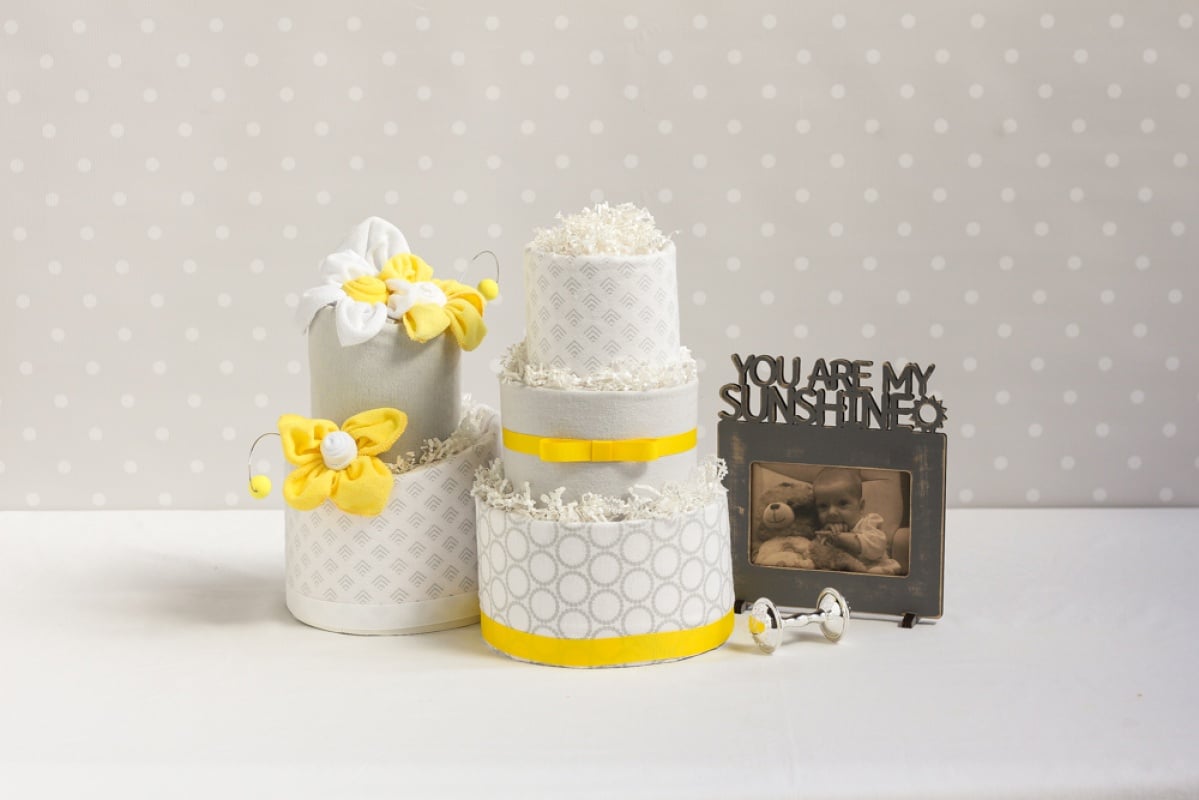 What are good baby shower gifts for mom and dad?
Believe it or not, baby gifts are also for mom and dad, too. (Trust us when we say they'll need plenty of diapers, outfits for baby, and formula!) But if you're looking for something specific to them, we have a few ideas. For starters, tumblers or mugs with "mom" or "dad" written on them make a simple, sweet, and practical gift. As do diaper bags, books, photo frames, robes, bath essentials, and baby safe dish soap. The possibilities are endless really, but we like to encourage gifts that will make life comfy, safe, and a little easier.
When to buy baby shower gifts
There is no rule of thumb of when to buy baby shower gifts, just as long as you have one in time for the shower! Of course, you can always have gifts delivered to the parents-to-be's home, too. Just make sure to have the gifts arrive before baby's due date.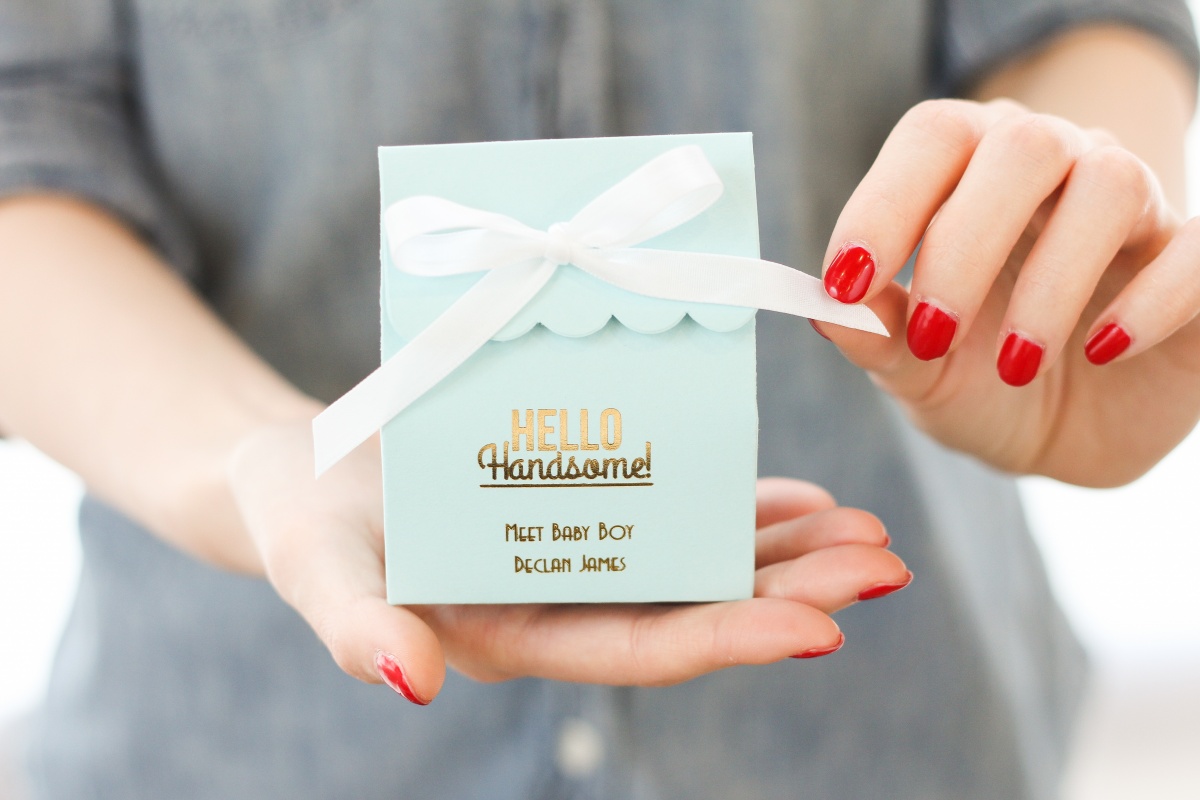 What are some baby shower gift wrapping ideas?
Our favorite way to make gift wrapping special is through personalization, like this personalized baby gift box and these personalized gift wrapping paper options. A diaper cake is a specially wrapped gift in itself, and you can always opt for traditional wrapping pieces like colored or patterned bags and wrapping paper.
What are good baby shower gifts for guests?
Again, the possibilities are endless when it comes to gifts for guests. (Otherwise known as baby shower favors.) Take a look at the theme of the baby shower. For a bee theme you might consider honey, while for a desert theme you might consider potted succulents. There are dozens and dozens of wonderful favors to choose from. And to see what favor is right for your shower, we highly recommend checking out this list of favors.