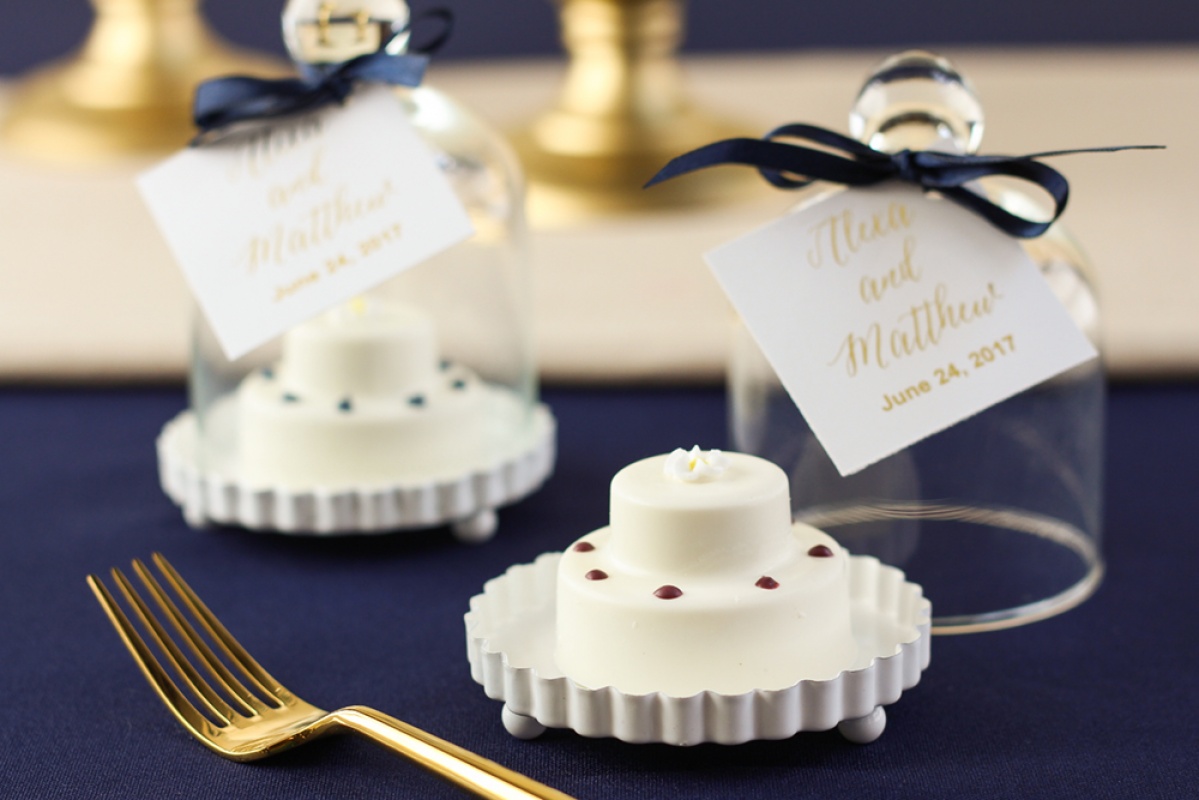 Wedding favors are a simple and thoughtful way to let your guests know how appreciative you are for their attendance and participation at your wedding. After all, a lot of effort goes into preparing for attending a wedding. Perhaps your guests had to take time off work, pay for a plane ticket and hotel, or find a babysitter for the day. They deserve a little recognition, too!
While there's no rule that says you must give wedding favors, we feel it's a gesture that's thoughtful and sure to be appreciated by your guests — not to mention, one of the most fun aspects of planning a wedding.
Now, you might be wondering what are wedding favors, how much should wedding favors cost, what are popular wedding favors, and many other questions. We're here to help. Check out our answers to some of the most commonly asked questions below.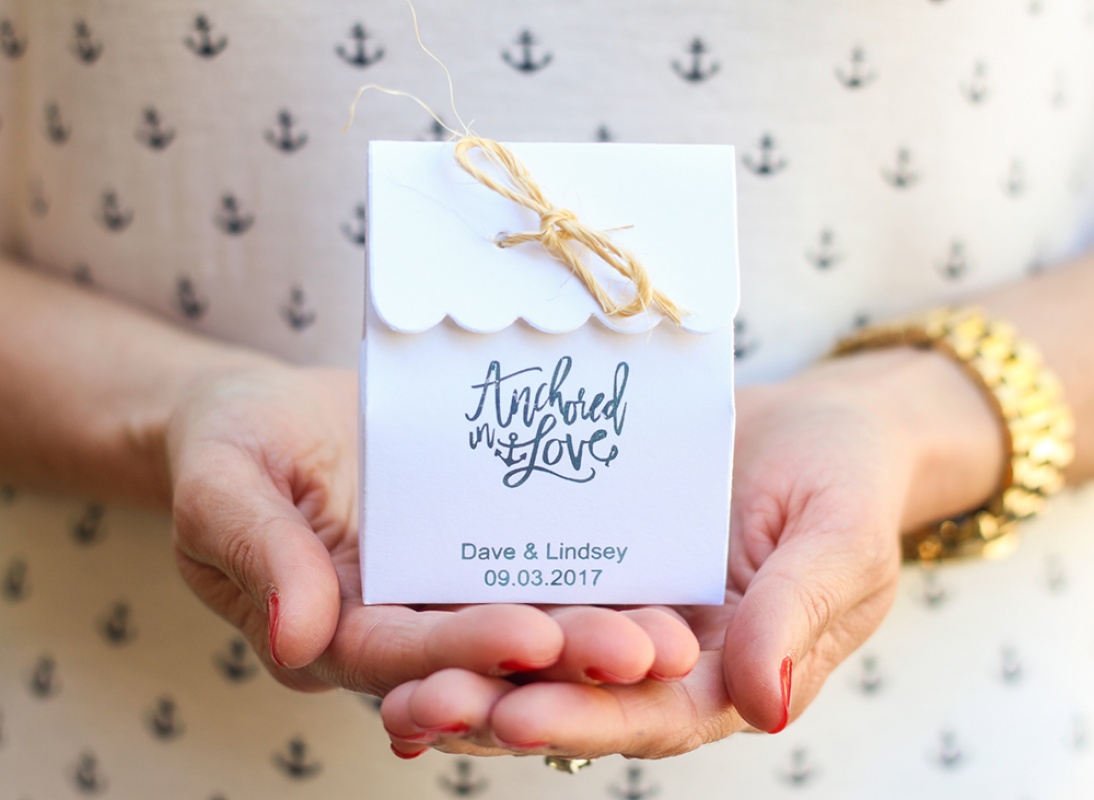 Why wedding favors? What are wedding favors?
Wedding favors are small gifts for guests that are considered to be tokens of appreciation. Typically on the smaller side, wedding favors are meant for guests to take home. They are meant to thank guests for attending the celebration. Favors are also great for tying together the wedding theme and showing off the bride and groom's personality. There are no rules, so you can get as creative as you want.
Are wedding favors a must?
While there are no official rules when it comes to how you wed, we vote yes when it comes to giving wedding favors. After all, a lot of time and thought went into planning the wedding — from both the newlyweds and the attending wedding guests. Favors are a way to make sure guests remember your special day as well as thank them for attending.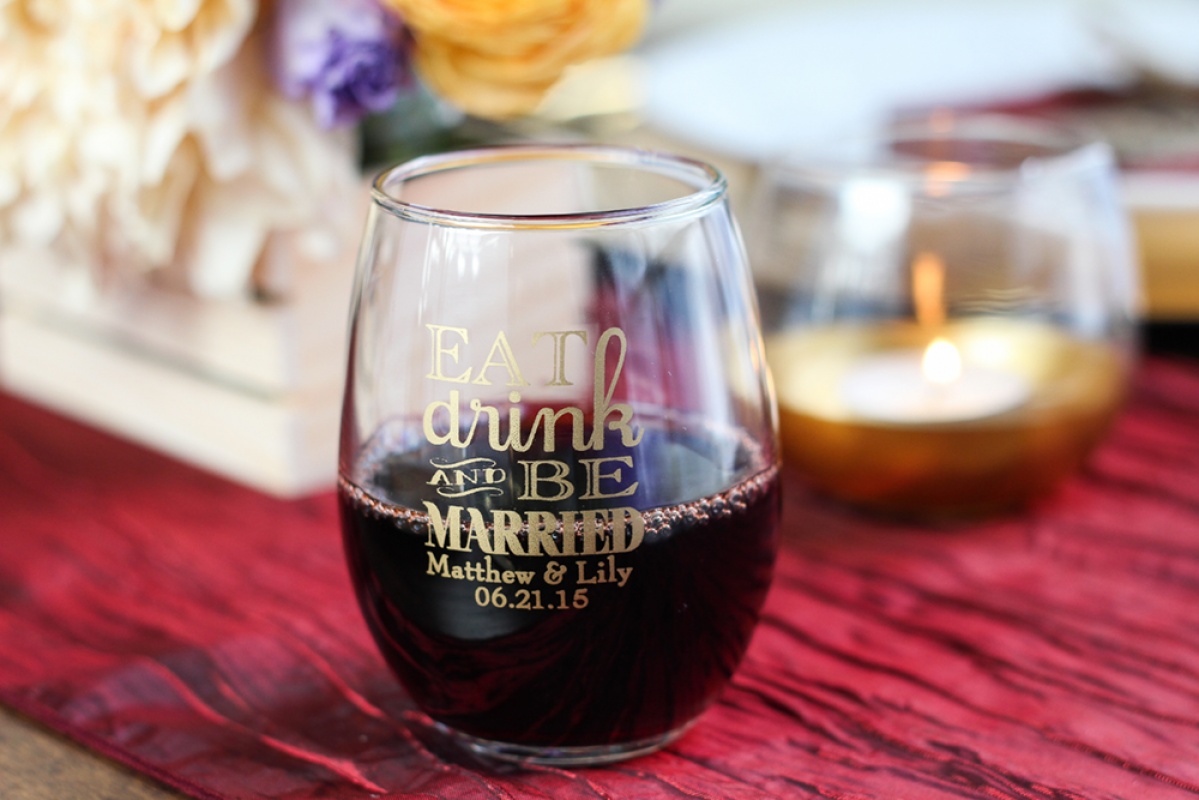 How much should wedding favors cost?
On average, wedding favors cost about $2 per person. But depending on your budget and how many guests are attending, you can go higher or lower with the price. Like gifting in general, it's the thought that counts — so focus on what would bring a smile to your guests' faces and your own! It doesn't have to be expensive to be meaningful.
What are traditional wedding favors? What are popular wedding favors? What are unique wedding favors?
Nowadays, wedding favors can be just about anything. But when it comes to choosing a favor, we have a few suggestions. Our first suggestion is to choose a favor that is practical. Guests will appreciate a favor that can be used, whether it's a bottle opener, personalized pencils, or a coaster. Our second suggestion is to choose a favor that reflects the theme of your wedding or your shared interests as a couple. This makes your wedding favors all the more special. For example, wine themed wedding favors for a vineyard wedding, sunglasses for a beach wedding, or personalized playing cards for a casino themed wedding. Other popular wedding favors include candles, candy, soap, bottle stoppers, lip balm, cookies, and shot glasses.
It's really easy to turn any wedding favor into a unique gift. Our favorite way to do this is to personalize! Try adding printed personalization to wine glasses, coasters, Hershey's kisses, and more. Or, add a personalized tag to items such as bottle openers or mini gumball machines.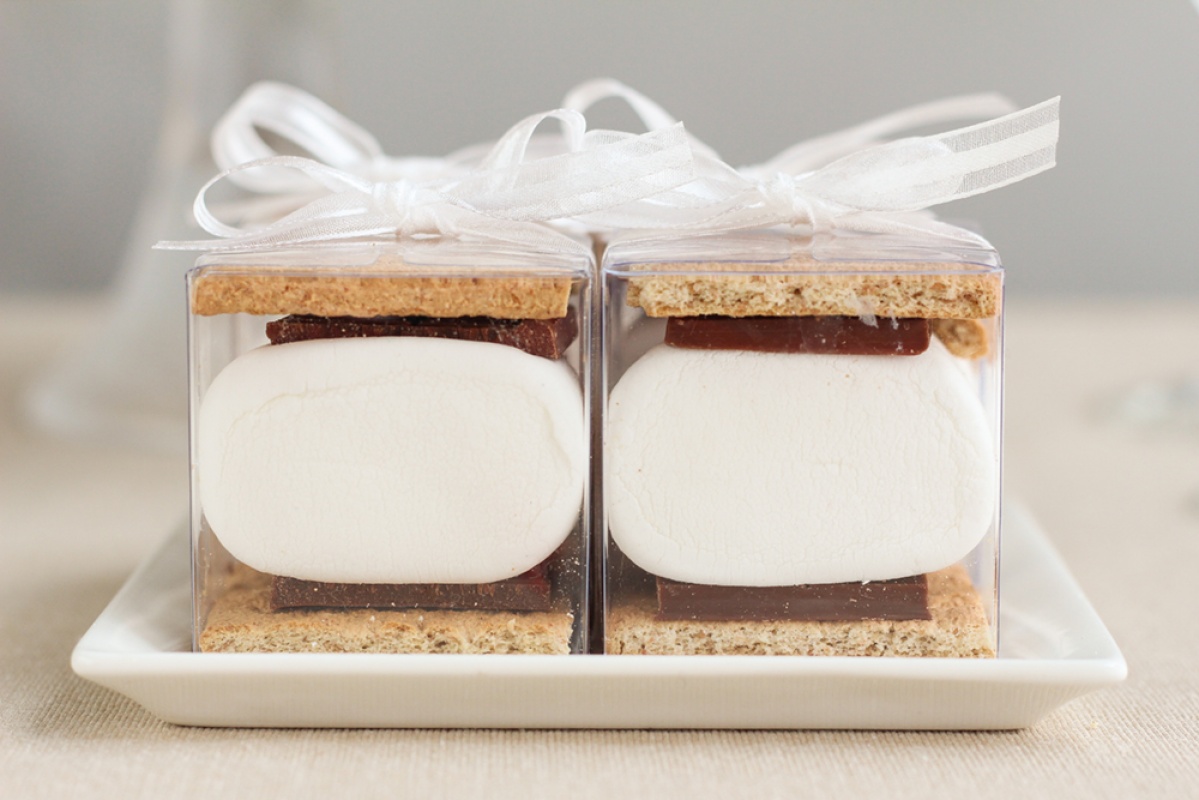 Can I make my wedding favors?
You can absolutely make your wedding favors! Homemade favors such as jam, spices, or candles are totally acceptable and appreciated. Plus, they can be more friendly on your budget. Just make sure to factor in the cost of materials and the time it will take to make your own favors, as sometimes these projects take on a life of their own! Semi-homemade favors are also a great option. For example, buying edible favors in bulk and packing it into a pretty box with a handwritten note is a fantastic way to say "thank you".
When to buy wedding favors? When to make wedding favors?
An unofficial rule — we suggest buying or making your favors at least a month in advance. This may vary if you are planning on handing out edible favors which you may want to get fresh. The reason we suggest at least a month in advance is that you don't want to have to worry about favors in the final weeks leading up to your wedding. Also, in the case of any guest list changes or DIY mishaps, you'll want some time to order extras or replacements.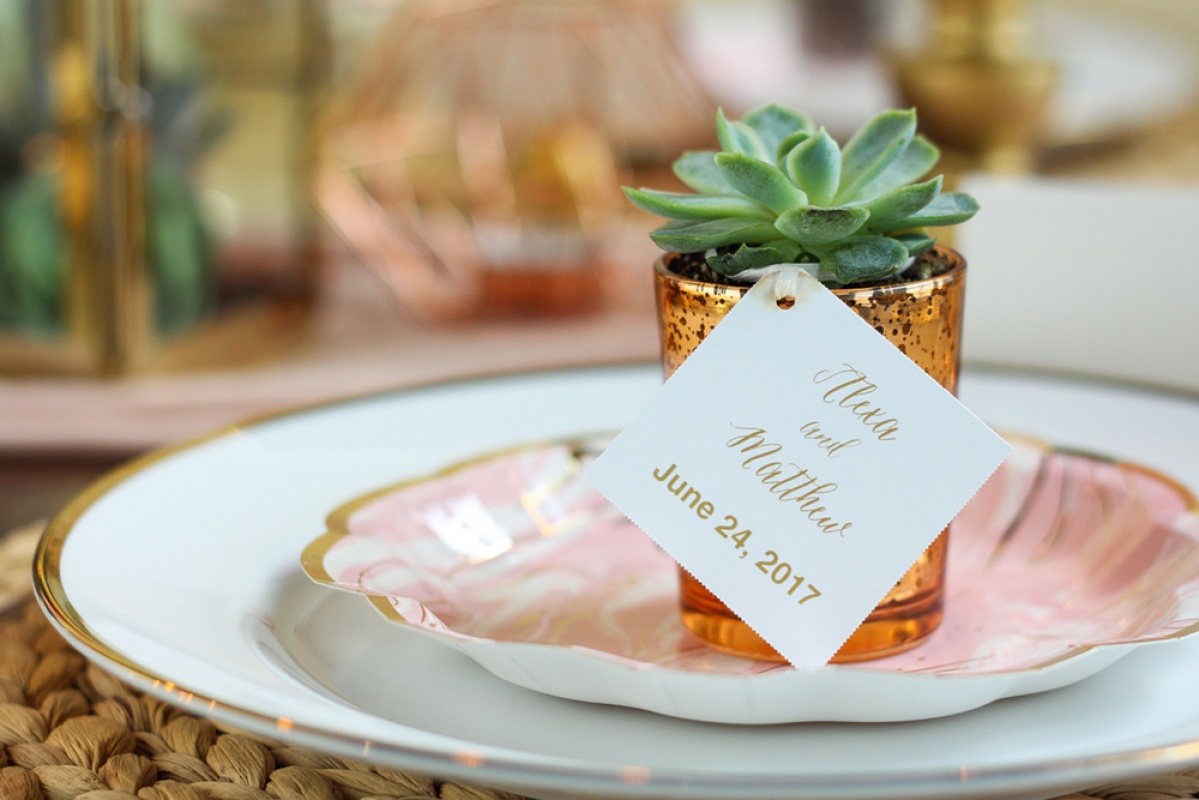 When it comes down to it, favors may not be a necessity, but are definitely appreciated! Wedding favors are a simple way to show your gratitude, and a fun way to infuse some personality and style into the wedding. Choose favors that are in your budget, reflect who you are, and practical! Don't worry, finding the perfect wedding favor is a lot easier than you think.