Asking your favorite girls to be in your wedding is such a special part of the wedding planning process. After all, these are the people who make your life special and we think that when asking them to be a part of your big day, they deserve a little something extra. So with the question "Will you be my bridesmaid?" on our minds, we decided to put together four themed gifts sets with hand-picked items that are perfect for popping the question. Check them out below for inspiration and be sure to check out all the other bridesmaid gifts we have to offer.
Day of the Wedding Must-Haves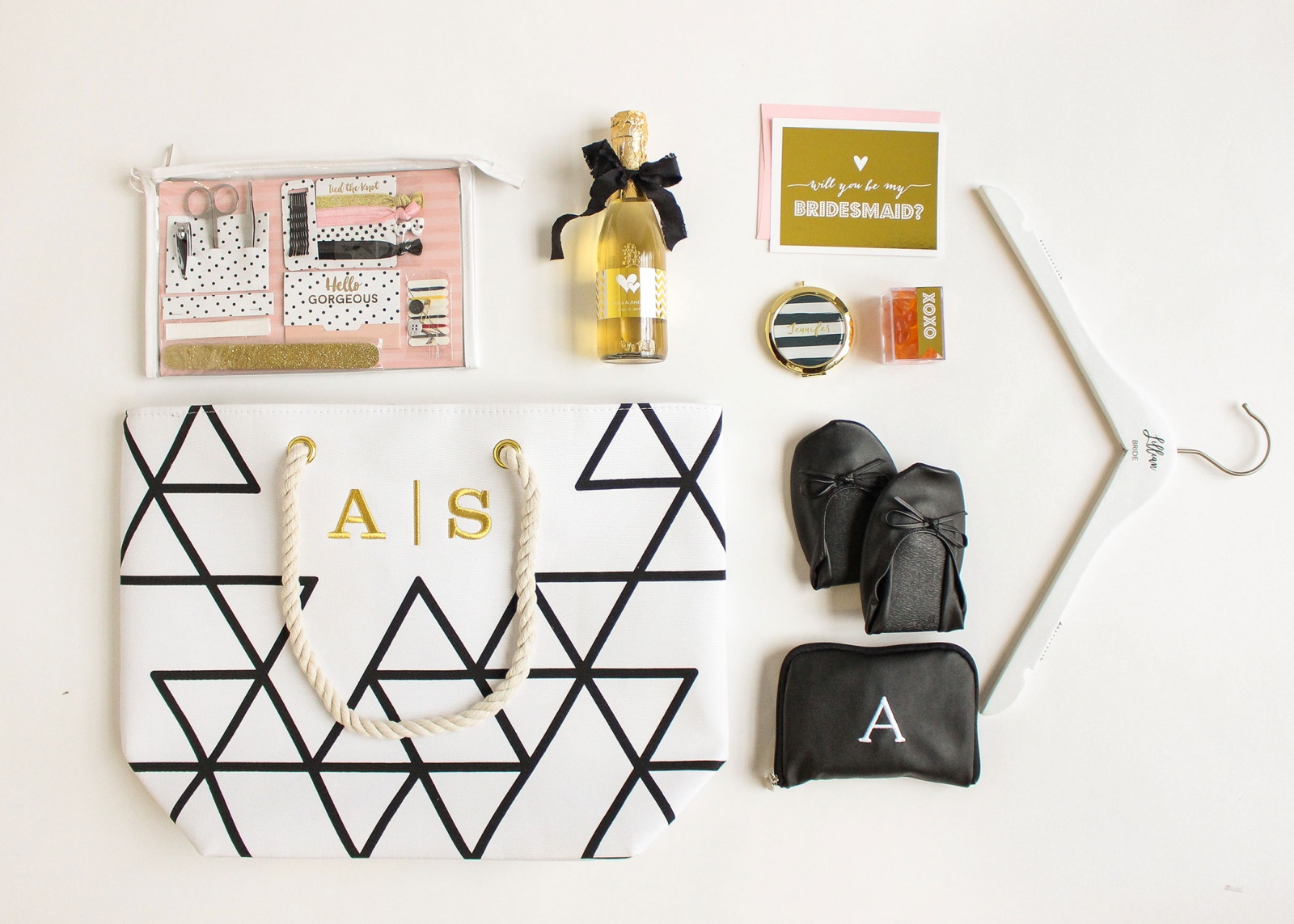 When it comes to the wedding day, you can never be too prepared and surprising your bridesmaids with fun must-haves is the perfect way to get them excited about being in your wedding. With items such as folding ballet flats for comfortable dancing and a compact mirror for touchups, you really can't go wrong with these practical and stylish must-haves.
What's included:
Destination Wedding Gear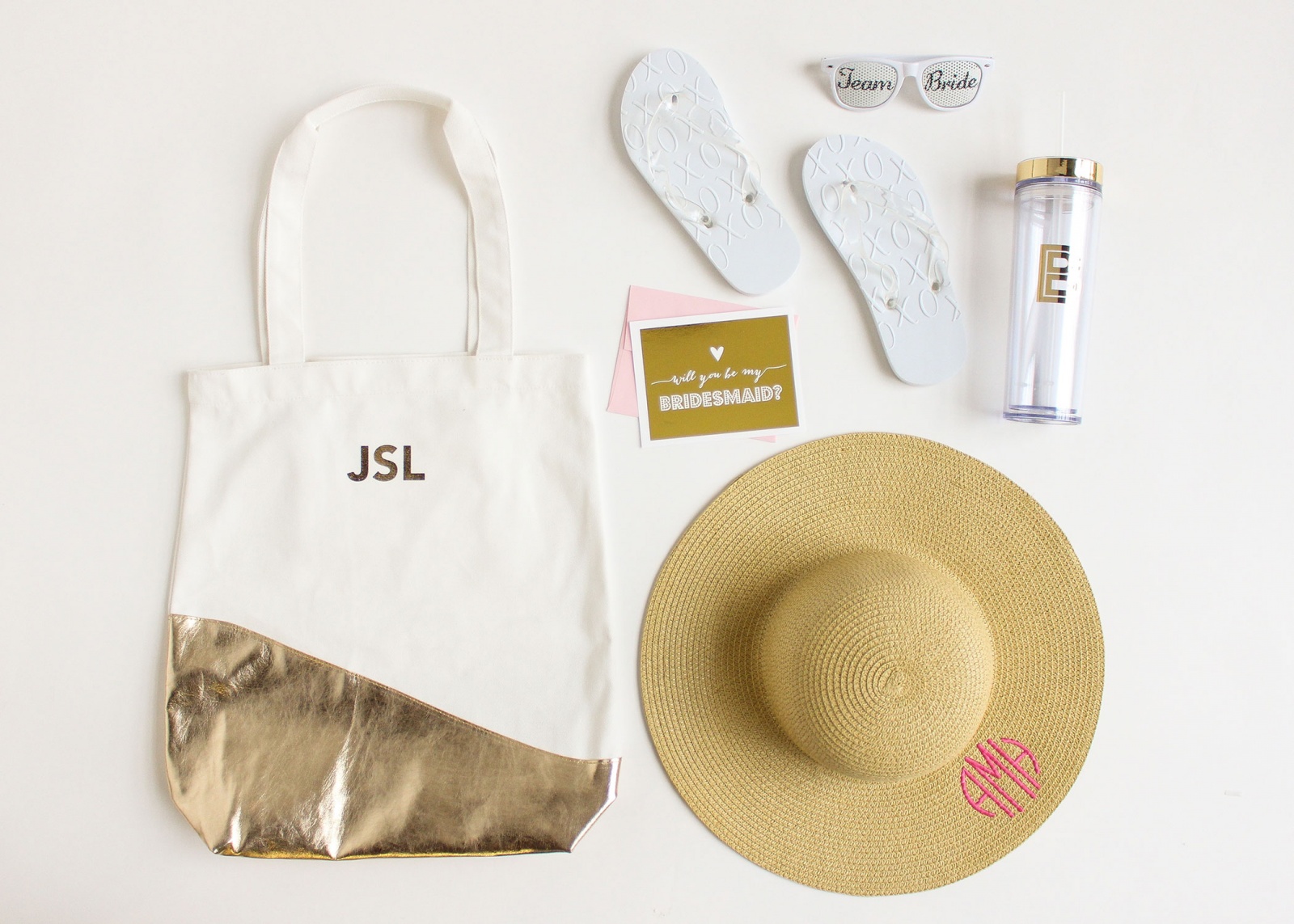 If you're having a destination wedding, why not ask your favorite girls to join you with a gift set including some perfect travel gear? Help her stay hydrated with a pretty personalized tumbler, safe from the heat with a sun hat and sunglasses, and beach ready with a cute pair of flip flops.
What's included:
Pampering Spa Essentials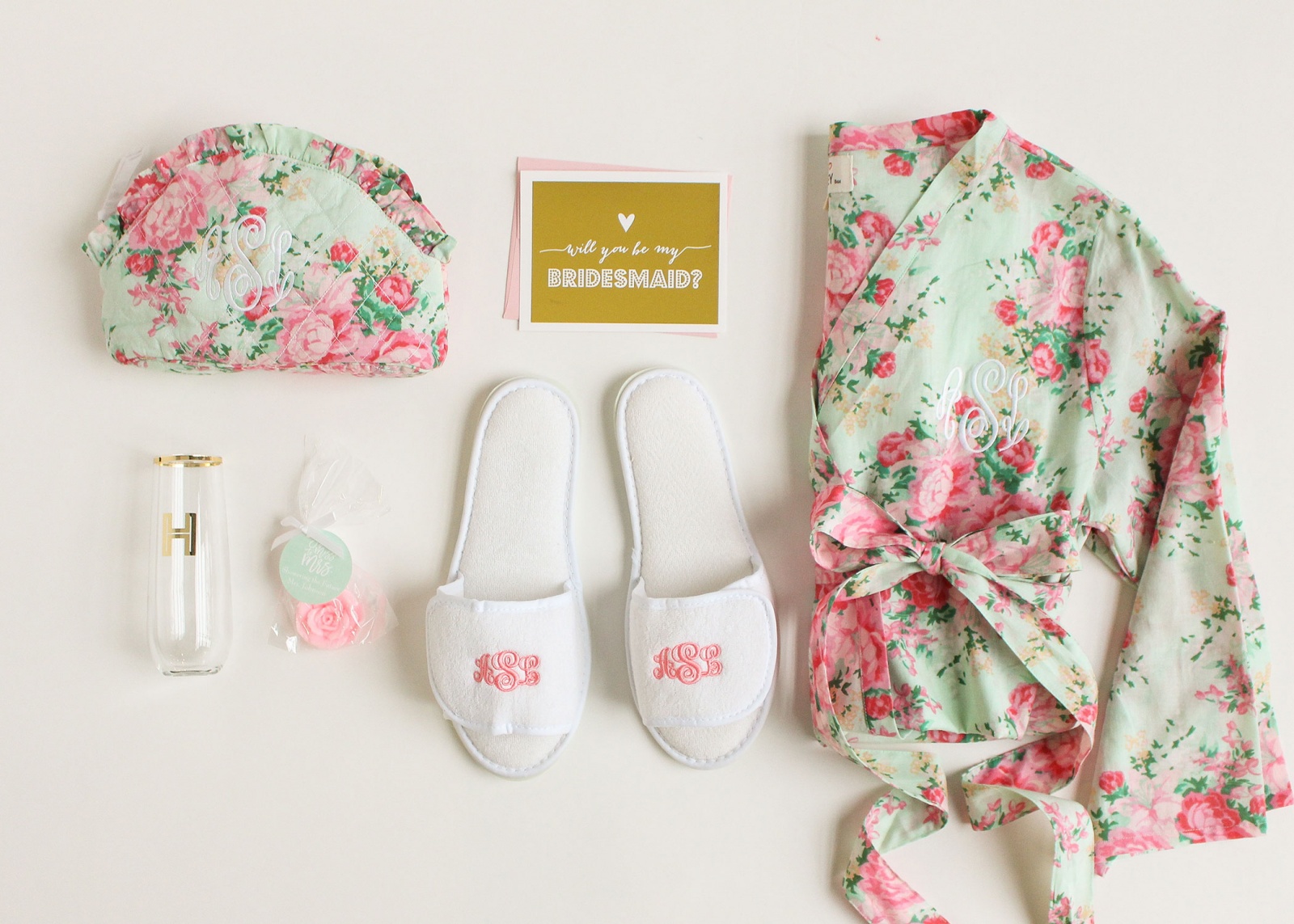 Your bridesmaids won't be able to resist these pampering spa essentials. Practical for everyday use as well as the morning of the wedding, or a spa themed bridal shower, we suggest gifting items such as personalized slippers and robes, sweet-smelling soap, pretty glassware, and of course a pretty makeup bag too.
What's included:
Sweet Flower Girl Keepsakes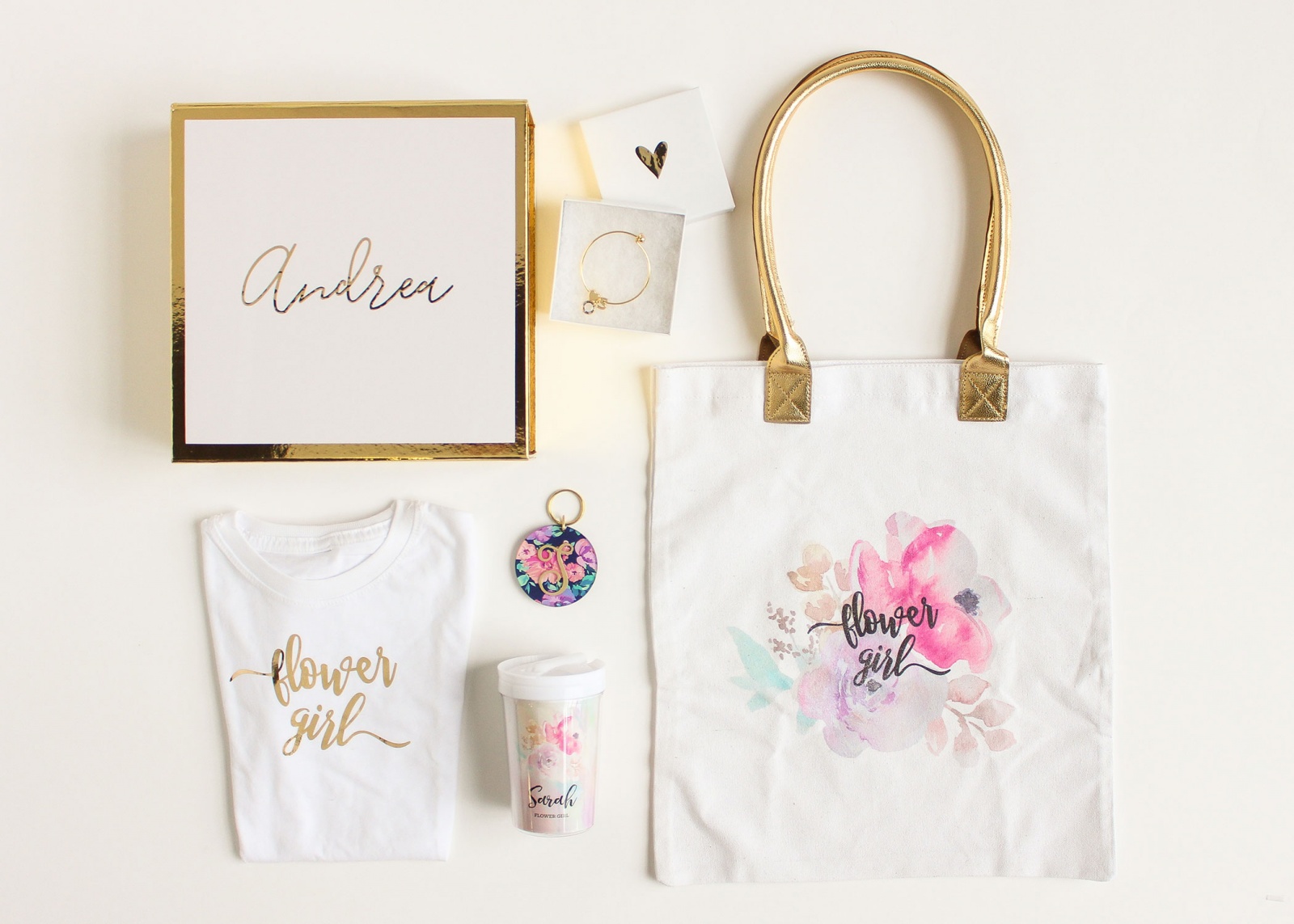 Don't forget about your flower girl! Whether asking or thanking her for taking part in your big day, we say that the flower girl should feel just as special as the rest of the bridal party. She has an important job after all! Spoil her with fun items such as her very own t-shirt, personalized bracelet, keychain and more all stuffed in a bag she'll love to show off.
What's included:
How do you plan on asking your girls to be your bridesmaids?