Colored Gold Party Favors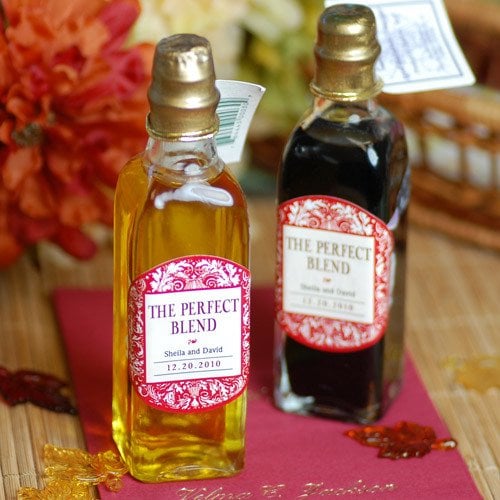 Mini Oil and Vinegar Bottles
Quick View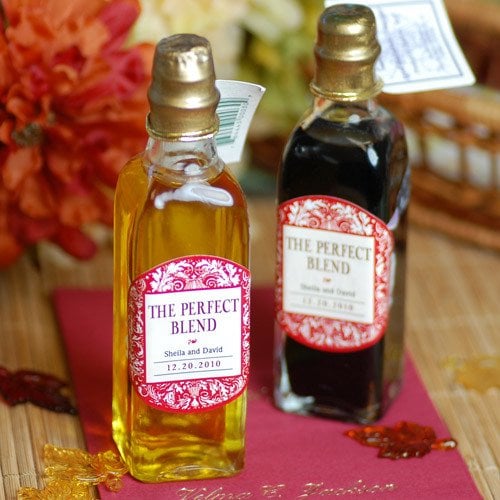 Mini Oil and Vinegar Bottles
Product Specs Bottle Dimensions: 1.38"L x 1.38"W x 5.25"H Material: glass Minimum Order: 12 Note: labels sold separately Note Due to a formula change and California regulations, the basoli, oreganato, pepperino and pico olio flavored bottles no longer contain the herbs and pepper decoration. Please note that this item cannot be shipped internationally. Product Description Want to plan a big, Italian-themed birthday with all the trimmings? These oil and vinegar favors are rare finds that ...
View Product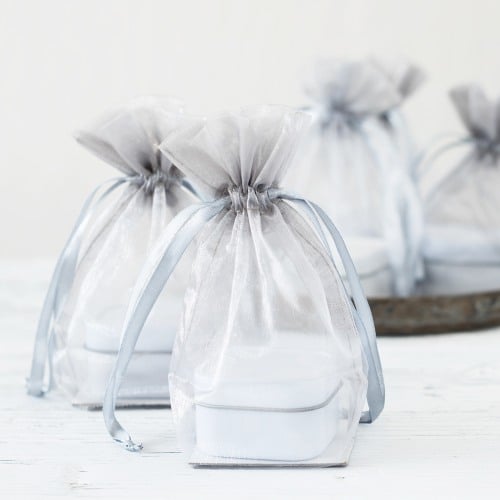 Quick View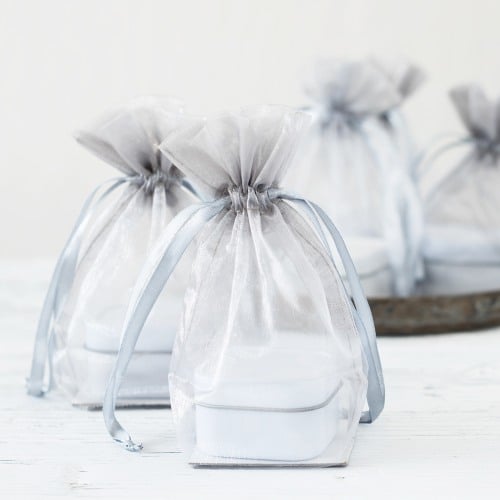 Flat Bottom Organza Bags
Beaded organza bags are great for packaging guest favors such as jordon almonds, candies and little gifts at weddings, bridal showers, corporate parties, baby showers and other special occasions. Available colors include, silver, gold, ivory, red, green and blue.
View Product